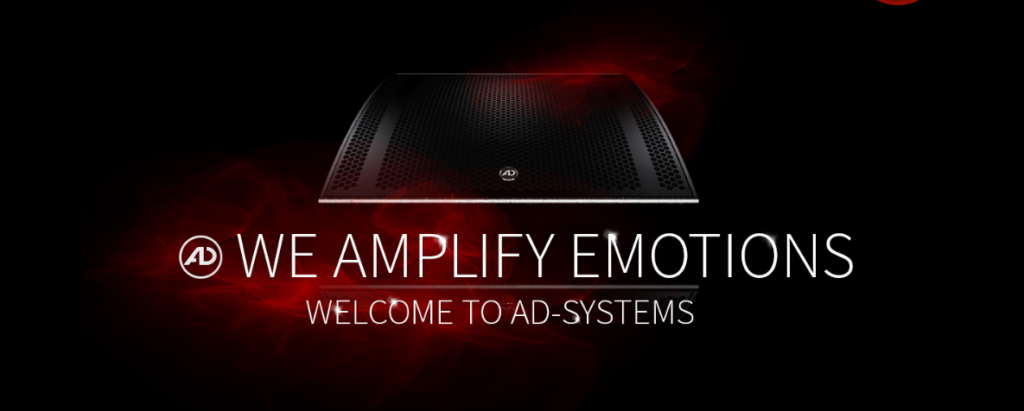 AD-Systems is based in Germany. AD-Systems strongly work towards ensuring that audio products work properly day after day, year after year, and do their work reliably. They believe that be it touring, rental or install market; sound quality, functionality, design and the economical aspects of business must work together. "Sound and handling, design and economical aspects absolutely must fit."
AD-Systems work towards ensuring Quality and professional competence.
They provide constant ongoing research and development, high quality components, manufactured with precision backed by excellent customer care and support.  They also provide customers, as a full service provider, not only professional audio products but also advanced training and seminars, and are always available with answers and solutions.
"Made in Germany" – not just a sticker but a statement of their commitment to you.
For more information on their products, please visit AD-Systems.
Several bass systems are available for applications where an expanded low-end frequency range is required. The i.Flex15.1 is suitable for public address applications up to a distance of 20 meters.

It is so compact that you can use it perfectly as a stage near fill, at conferences, fashion shows, tradeshows, and anywhere that the highest audio quality and most compact dimensions are required.