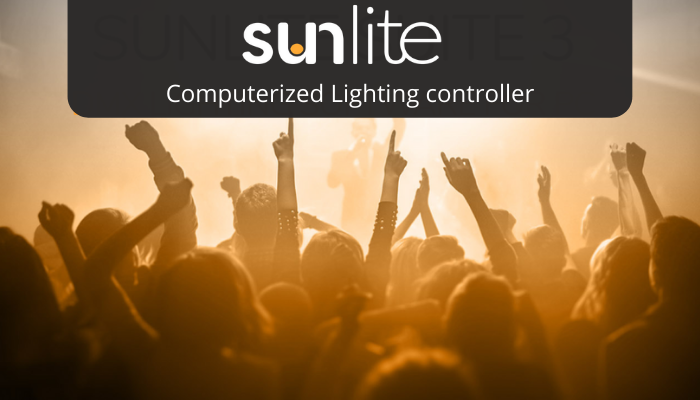 Sunlite was created by Nicolaudie. They manufacture a wide range of cutting edge DMX lighting control software and hardware products using the latest technologies available. They offer control products for both the Entertainment and Architectural lighting markets and strive to be at the forefront of lighting control technology, producing some of the most attractive, powerful and easy to use lighting control products available on the market today. They designed the first ever computerized lighting controller, the first ever USB-DMX interface and the first ever IP stand alone DMX interface.
Since the formation back in 1987 by Bruno Nicolaudie, they have expanded to become one of the most successful DMX lighting control manufacturers in the world, with their products marketed by their own brands and also under a variety of brand names through their exclusive OEM distribution network.
The Nicolaudie Group shares responsibilities and development across several companies around the world.
Nicolaudie America Inc (USA) manage web development. This includes online advertising, hosting and web design. The office is responsible for the English and Spanish documentation and web text.
LightingSoft AG (SWITZERLAND) manage hardware development: including research & development, testing, and analysing hardware problems to improve future products.
Since 2009, LightingSoft AG has been the head R&D office, defining new product ranges and introducing the ground-breaking designs now featured in our lighting controllers. Nicolaudie Asia is the inventor, owner and manufacturer of the SUSHI range. Before expanding worldwide at the turn of the century, Nicolaudie France was the head office. Since 10 years, the office now focuses on software development and European sales.
For more information on their products, please visit Nicolaudie.
NEW SUNLITE-EC A USER FRIENDLY EXPERIENCE WITH SUNLITE SUITE 3 The new SUNLITE-EC is available. Featuring 1024 DMX channels (expandable to 2048), 4 XLR connectors, a sleek anthracite dark gray housing and a backlit keyboard, the new SUNLITE-EC offers a powerful and user friendly experience with Sunlite Suite 3.